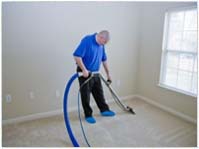 When you call upon 3D & T for service, you can trust that you have hired the absolute best! All technicians and customer service specialists are required to commit to on-going training and testing, ensuring all employees meet our high expectations. As a result, our ability to provide a complete and professional solution to all differing customer requirements is unrivaled in this area! Call today to see how 3D & T can help you!
Do You Want  to Promote Employee Satisfaction and Productivity?
Carpet Cleaning Northern VA can clean much more than just carpet. We provide office cleaning services that will ensure a fresh, productive business atmosphere for employees and clients alike. Our office cleaning programs are completely tailored to each company's needs. Our team of professionals use modern equipment and the best cleaning products. Each team member takes tremendous pride in the level of work they provide each client. No matter the job, they'll get it done expeditiously and efficiently.
Standard Options Include:
Truck Mounted Steam Cleaning (Carpet Cleaning)
Furniture Cleaning (Upholstery Cleaning)
Window Cleaning
Water Damage Restoration
Ceramic tile cleaning
Sweeping, Mopping and Polishing Floors
Vacuuming
Floor Dusting
Stripping and refinishing
Restroom Cleaning
Sanitizing lavatory fixtures, sinks, partitions, walls, etc.
Trash Removal
Stair & Elevator cleaning
Entrance area cleaning
Reception area and hallway cleaning
Kitchen Cleaning – including sinks, countertops, microwaves, toasters, and refrigerators
Horizontal surface dusting
Cleaning of light fixtures, baseboards, etc.
Move in and out cleaning
Need More Information?
Contact us or fill out the form to the right for assistance!