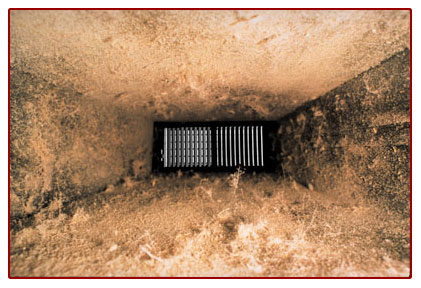 Dirty air ducts will bring a lot of inconvenience into one's home or office but most especially to those people suffering from health problems like asthma and allergies. This is why a professional, thorough cleaning of the duct is recommended every two to three years to avoid the negative effects of indoor air pollution. To ensure excellent results, our air duct cleaning service will deliver outstanding work in taking care of the entire system and not only do vacuuming around the vents.
We have certified and skilled technicians who are well-trained in removing both surface dirt and harmful contaminants trapped in the air duct. Our cleaners will clean every part of the system to make sure that grime and dust are collected back into our equipment for disposal. This proper and thorough clean from our experts is the only way that air ducts will get complete cleaning that will free it from accumulated dust or allergens, while making the air in your home or business much cleaner, fresher and healthier.
To adhere with our goal of delivering top-notch work, we make use of specialized and powerful equipment that is capable of reaching underneath and right through the duct work. Compared to other machines that only reach as far as their equipment will allow them to, the tool that we utilize will ensure that it will deliver a deep and efficient cleaning.
Our outstanding and affordable service is backed with a Satisfaction Guarantee to guarantee the happiness of our clients in the Northern, VA area, as well as the success of every air duct cleaning project that we do.
Contact us now if you want to get the service of our professional technicians in the cleaning of your dirty home or office air ducts.