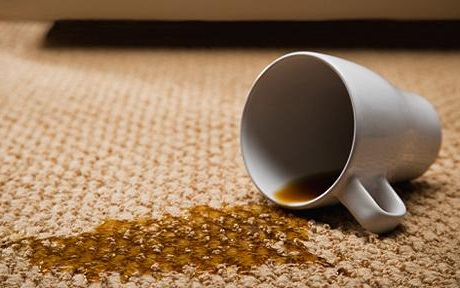 Carpet Cleaning Northern VA offers stain and odor removal service for residential or commercial carpets, including upholstery and rugs. Our cleaning technicians are skilled and experience in eliminating any type of stain or odor that will help bring back its almost-new condition and keep it smelling fresh all the time.
We know stains and spills happen all the time, leading to dirt and unpleasant smell. You can trust in our professional cleaning technicians to effectively and permanently remove various types of stains and odors – whether it's in your carpets or rugs, or your upholstery and furniture. In fact, we often see staining on grout, and yes we can clean that up to.
After we finish removing the stains and odors in your carpet or rug, be sure to consider our stain protection coatings. While nothing will make your tile, rugs, carpets or upholstery stain-proof this safe, odorless and clear coating helps seal and protect, making your home or business resistant to stains and soiling for up to 24 months. We use safe, effective and non-toxic cleaning agents in getting rid of nearly all common kinds of stains and odors like those from food and drinks, pet urine and even greases or oils.
Before you decide to replace your messy carpet, rug or upholstery, we recommend that you instead have them cleaned by expert cleaners. Opting for a professional cleaning will help you save some cash because the result you'll get will be really efficient and it helps your carpet or rug last longer too; even up to decades.
Contact us today and let us take care of your Northern Virginia stains and odors problems. We'll treat them right the first time and you'll surely see, as well as experience the great changes our professional service will bring to your carpet, rug or upholstery.